January 19, 2018 04:52 UTC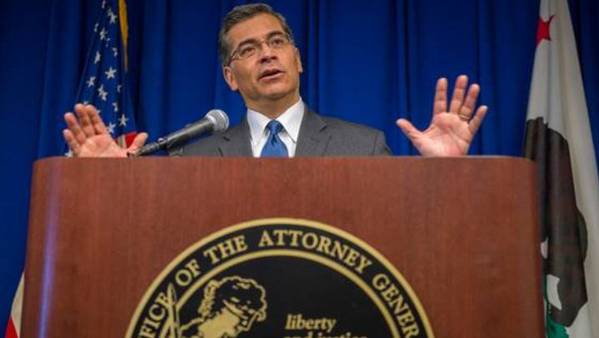 This is the California Attorney General. He effectively warned all California based businesses that if they cooperate with the Federal Government with regards to ICE deportations (he claimed "privacy") that they could be subject to legal action against them from the state. So it's now illegal in the State of California to follow federal law.
This is insanity. The leftist argued and were backed by the SCOTUS that matters of immigration are exclusive to the FEDERAL government (see Arizona). Now that that federal government is implementing the law, it's now a state issue. This is pure lawlessness and very dangerous. A state is effectively nullifying federal law. This can lead to very very bad things.
'We will prosecute' employers who help immigration sweeps, California AG says