January 1, 2017 14:44 UTC
The project is effectively complete. I still need to fill a few nail holes with some wood putty, but aside from that it's done.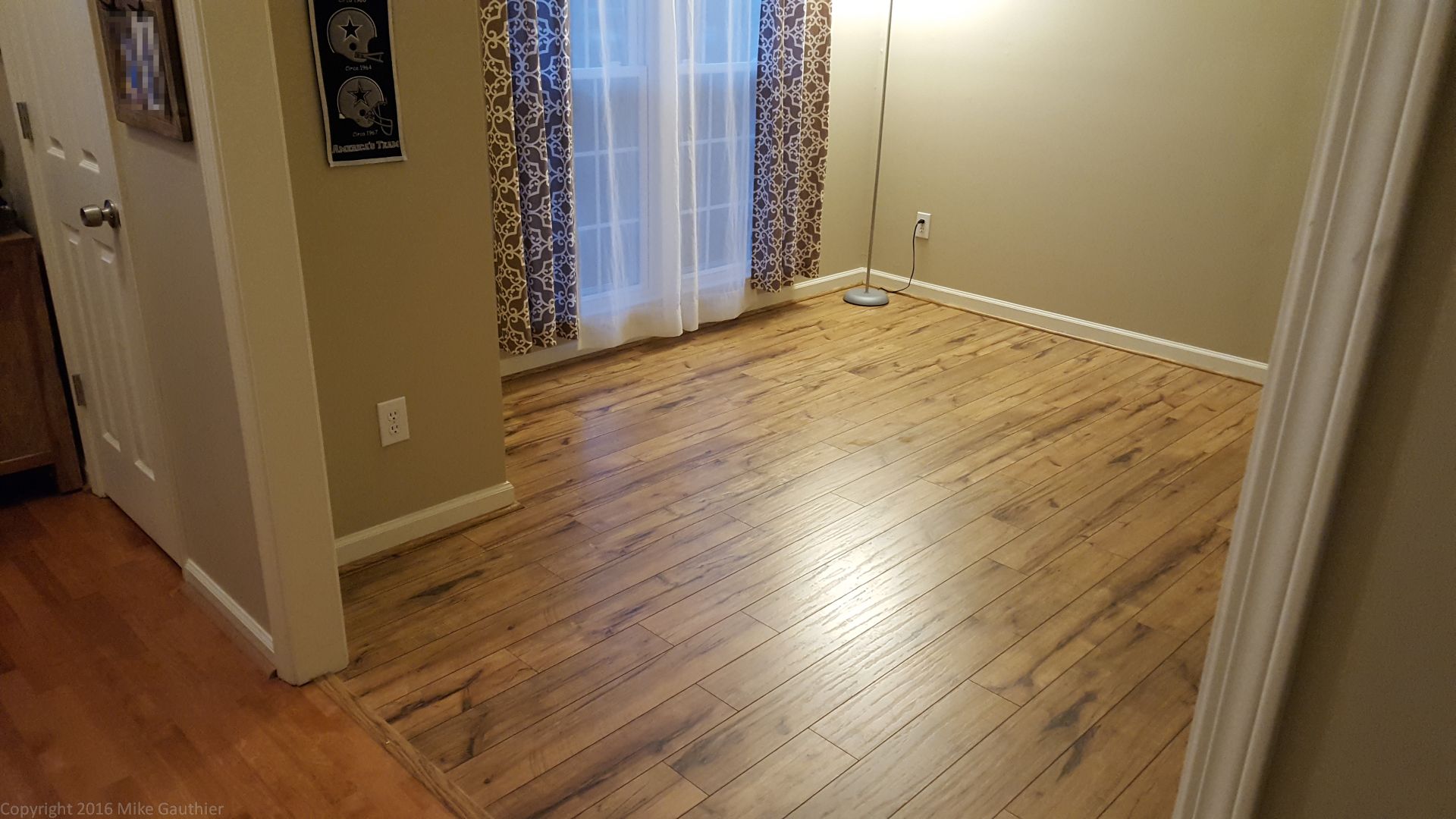 Putting a floor in is hard work. It's not difficult work as long as you plan it out well ahead of time, but it's tough on the knees. Now, if I spent my life working construction or something similar, this would probably be no big deal. But I have a bum knee and have been in IT my whole life. It's a good thing I'm in shape. ;-)
A table saw may not save you as much time as you think. I have one and I spent loads of time walking to and from it. If you can move the table saw close to the room you're working in, this will help a lot. Alternatively, a mitre box and a backsaw may be a better alternative (perhaps not for your cutting arm though).

A miter box and backsaw (or powered miter saw) are integral when putting down the quarter rounds. You'll need to make a few miter joints -- possibly many depending on the size and shape of your room. You can use a table saw set to 45°, but wrapping your head around how to the make the right cut can be a challenge. With a miter box/backsaw, it's super easy. You just see it and cut it.

If you have a curved wall (an "imperfect" wall) and need to make a curved cut for your first or last row of planks, you can use your table saw for the curve (assuming it's not a significant angle). Just be sure to start your cut on the small entry angle end. It makes it easier IMHO.
Some pics of the finished product