December 31, 2016 14:02 UTC
The flooring is down. I completely forgot to take any pictures during the process, so all I have are photos of the nearly finished product. For those who have never done this and have questionable knees (like me)... ouch.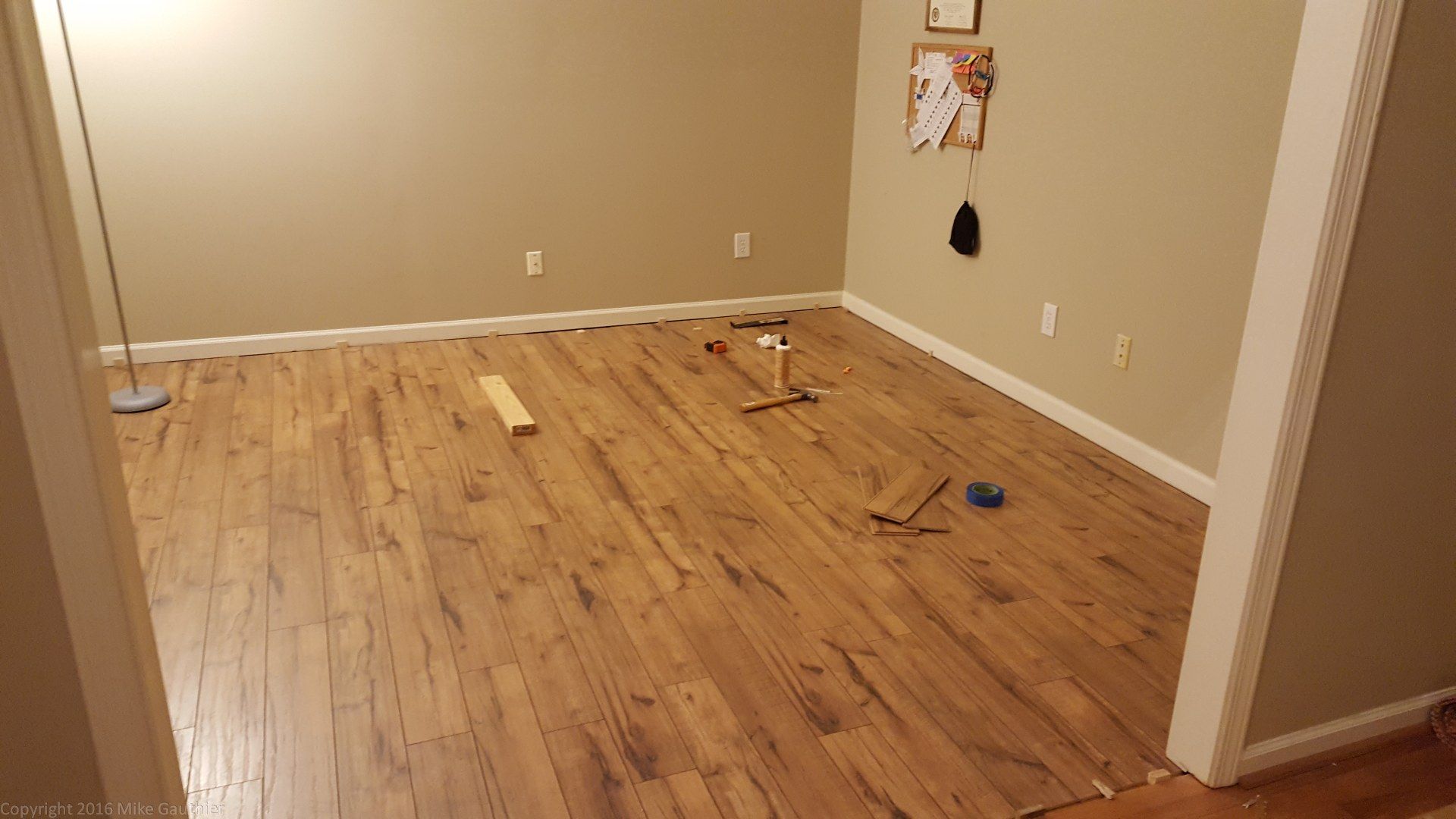 I'll be wrapping this little project up today -- quarter rounds, transistion, and clean up.