December 30, 2016 07:19 UTC
I have successfully emptied the room and removed the carpet, underlayment, and carpet tack strips. It was a mess. The amount of dust, dirt, and other things (like cigarette butts) was surprising.
One of the biggest challenges was moving the piano. I bought this thing from a Japanese family that was heading back to Japan. They obviously bought it used from someone themselves, but as they were pressed for time, I got it for a song. With that said, the thing is ancient and (as the kids say) OMG is it heavy (I know... duh... it's a piano). Aside from ripping the front legs off the thing while moving it, my biggest concern was destorying the hardwood floor I'd have to move it to. Lucky, this short video showed me the way. Must be nice to have a router. I used a wood chisel.
Once that was done, everything else seemed relatively easy. There are some more pics after the break, but here is the room now -- ready for me to start laying the floor down in the morning.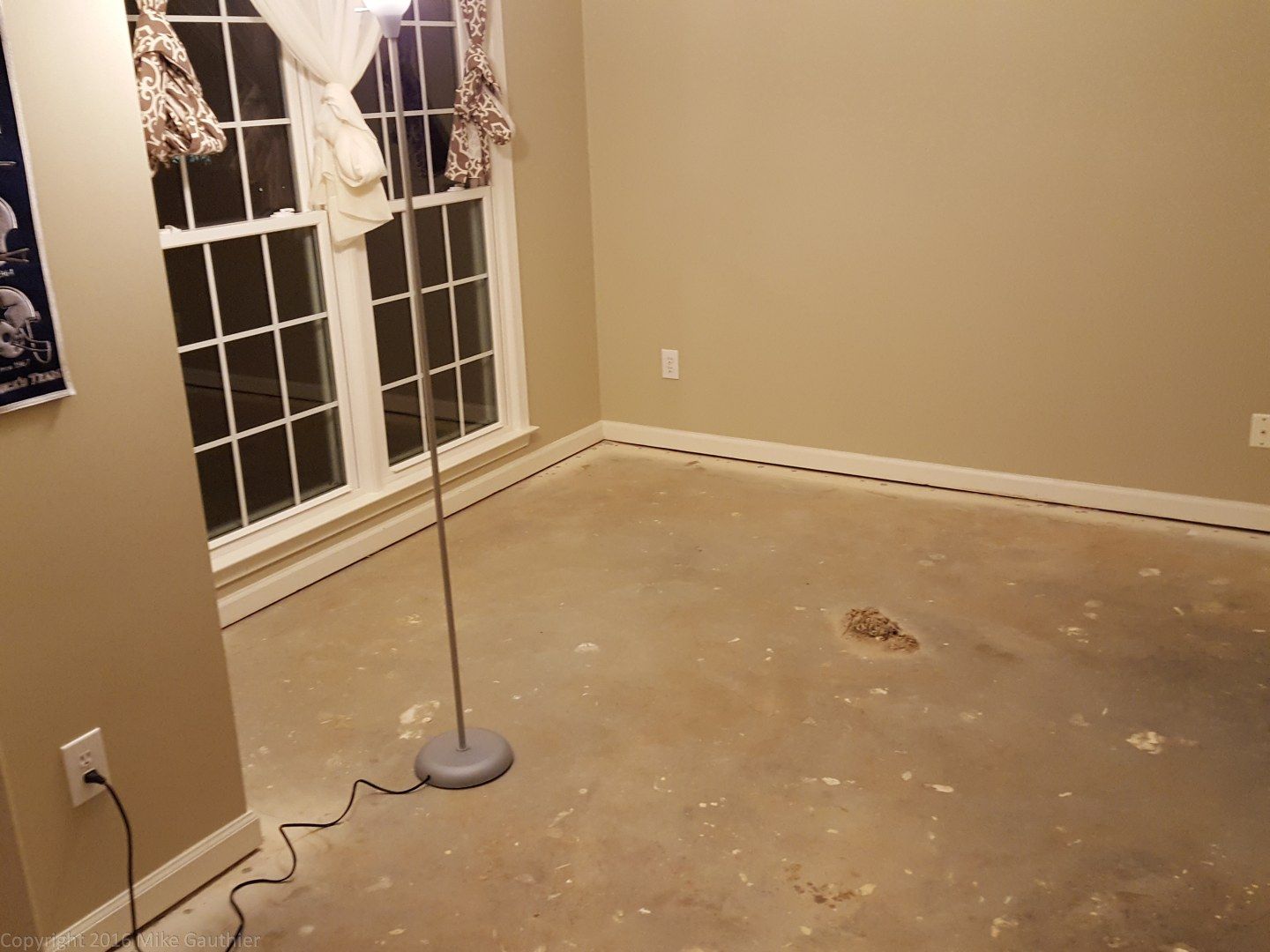 ---