December 29, 2016 18:49 UTC
I'm not sure why (aside from vanity?), but I've decided to start a blog. And being a blog about pretty much nothing, I decide what better why to kick it off than by documenting my flooring project. I'm not doing anything crazy... just putting some relatively inexpensive laminate flooring down in my front room/den.
I know... Why laminate and not wood?
Because it's cheap and this is the first time I'm doing this. I've read up on it and watched a load of DIY videos. But if I'm going to screw this up, I'd rather be out hundreds rather than thousands of dollars.
The Before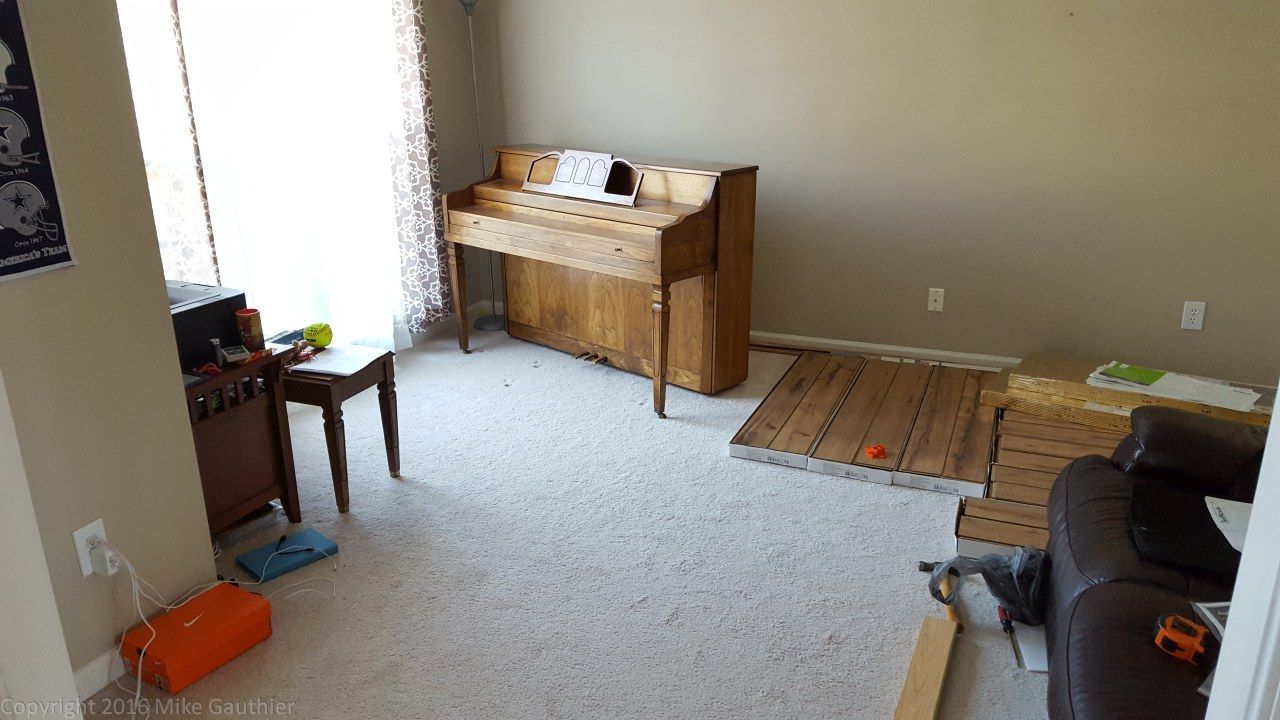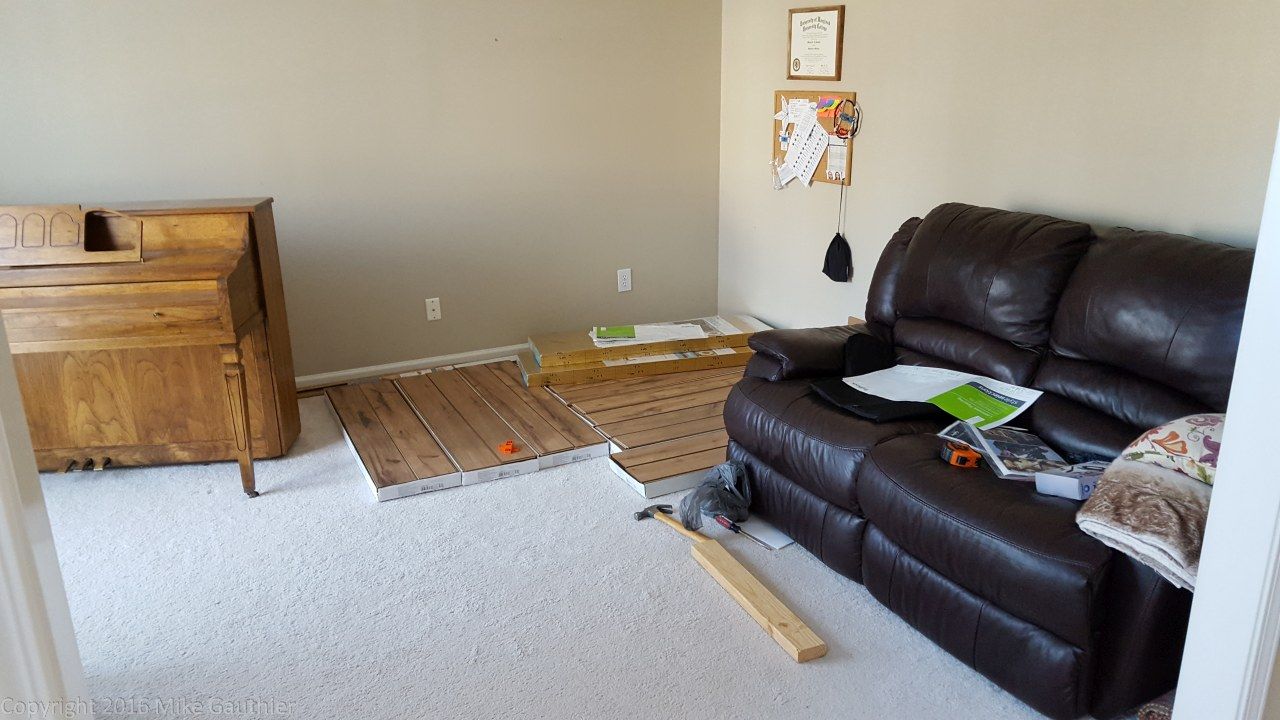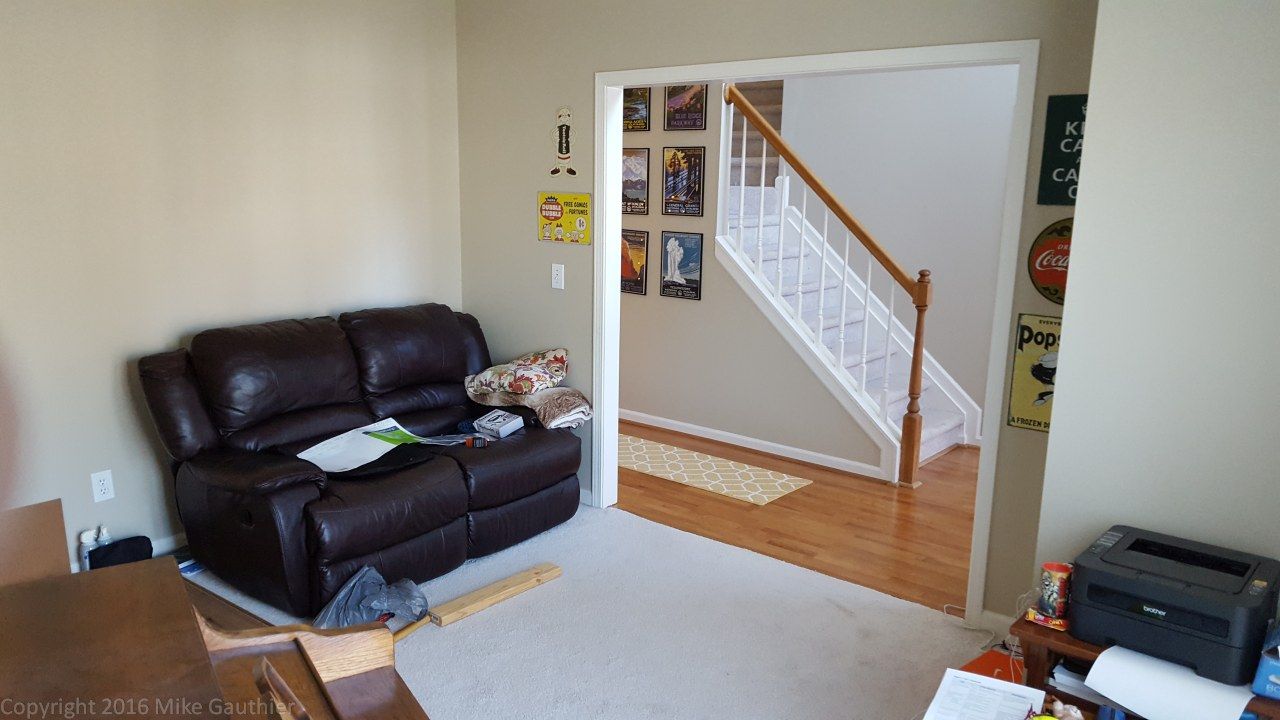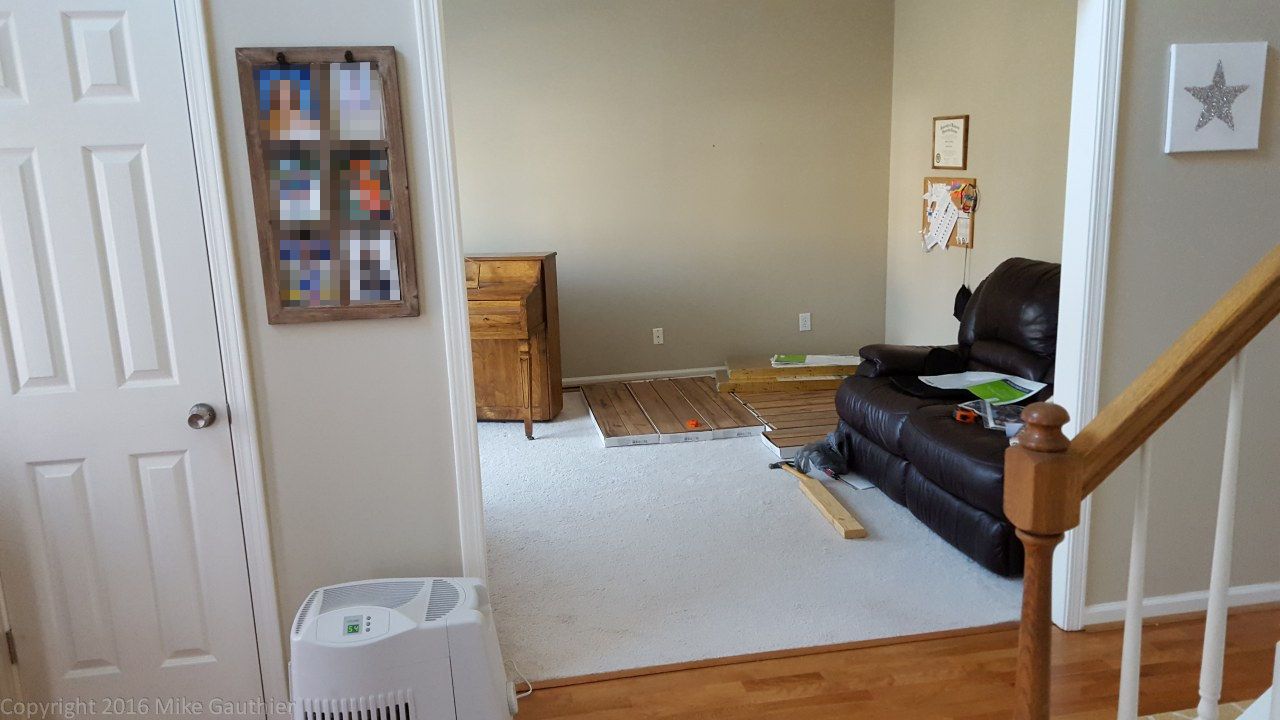 That's it for now. I now have to actually go do this (over the next couple of days). Moving the piano should be interesting. More to come...